Description




Free Shipping on all Uk orders
ASUS VivoBook X512UA 15.6″ Full HD Laptop Intel Core i3-7020U, 4GB RAM 256GB SSD

ASUS VivoBook X512UA 15.6″ Full HD Laptop Intel Core i3-7020U, 4GB RAM 256GB SSD

{{IFNOT/[[CustomFields:Laptop:Processor Type]]|
Intel Core i3 7th Gen. / 2.30GHz Processor

{{IFNOT/[[CustomFields:Laptop:Memory]]|{{IFNOT/[[CustomFields:Laptop:Hard Drive Capacity]]|

{{IFNOT/[[CustomFields:Laptop:Screen Size]]|

15.6″ Display 1920 x 1080 Resolution
Integrated/On-Board Graphics

{{IFNOT/[[CustomFields:Laptop:Operating System]]|

Condition: Brand New


{{IFNOT/[[CustomFields:Tablets:Processor]]|

{{IFNOT/[[CustomFields:Tablets:Ram]]|

{{IFNOT/[[CustomFields:Tablets:Screen Size]]|

{{IFNOT/[[CustomFields:Desktop PC:Processor Type]]|

{{IFNOT/[[CustomFields:Desktop PC:Memory]]|

{{IFNOT/[[CustomFields:Desktop PC:Operating System]]|

{{IFNOT/[[CustomFields:Monitor:Screen Size]]|


{{IFNOT/[[CustomFields:Mobile:Processor]]|

{{IFNOT/[[CustomFields:Mobile:Ram]]|

{{IFNOT/[[CustomFields:Mobile:Camera Resolution]]|
| | |
| --- | --- |
| Condition | Brand New & Sealed. Official UK Stock. Next Working Day Delivery (M-F.) |
| Warranty | 1 Year |
Note : Images and
Videos are only for illustration purposes. Please refer to technical
specs for exact model and details.

The world's smallest
colourful 15" Ultrabook

Whether at work or play,
ASUS VivoBook 15 is the compact laptop that immerses you in whatever you
set out to do. Its new frameless four-sided NanoEdge display boasts an
ultraslim 5.7mm bezel, giving an amazing 88% screen-to-body ratio for
supremely immersive visuals. The new ErgoLift hinge design also tilts
the keyboard up for more comfortable typing. VivoBook 15 is powered by
an Intel processor with discrete graphics and dual storage drives to
help you get things done with the least amount of fuss. Whats more, it's
available in four unique finishes to suit your style.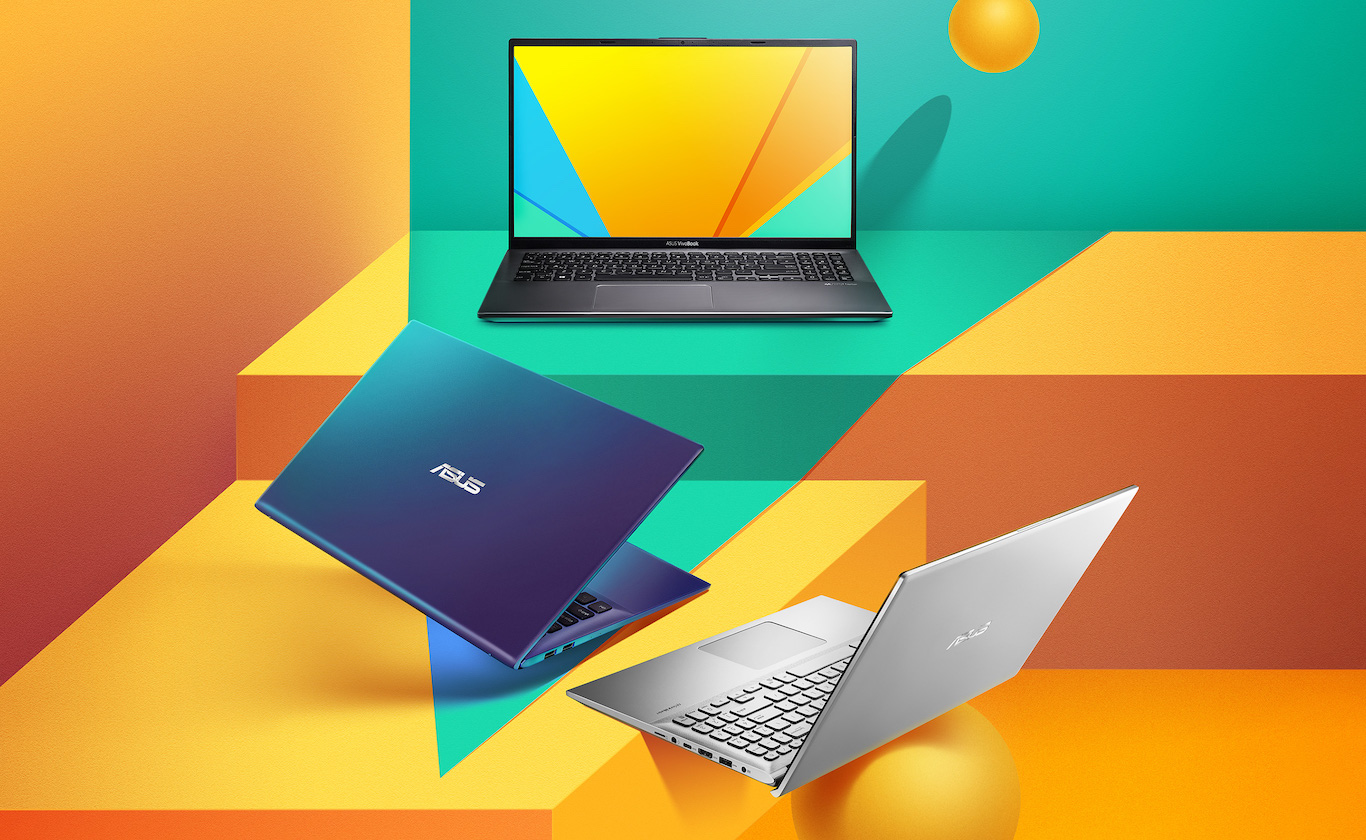 NanoEdge Display

VivoBook 15 pushes the
limits of whats possible, inspiring you to break new bounds. The new
frameless four-sided NanoEdge design gives VivoBook 15 an
almost-bezel-free display with vast amounts of screen area and extremely
immersive visuals, for work and play. Even with the ultra slim bezel, a
pleasing HD camera is accommodated on the top bezel for you videochat
with family and friends a world away.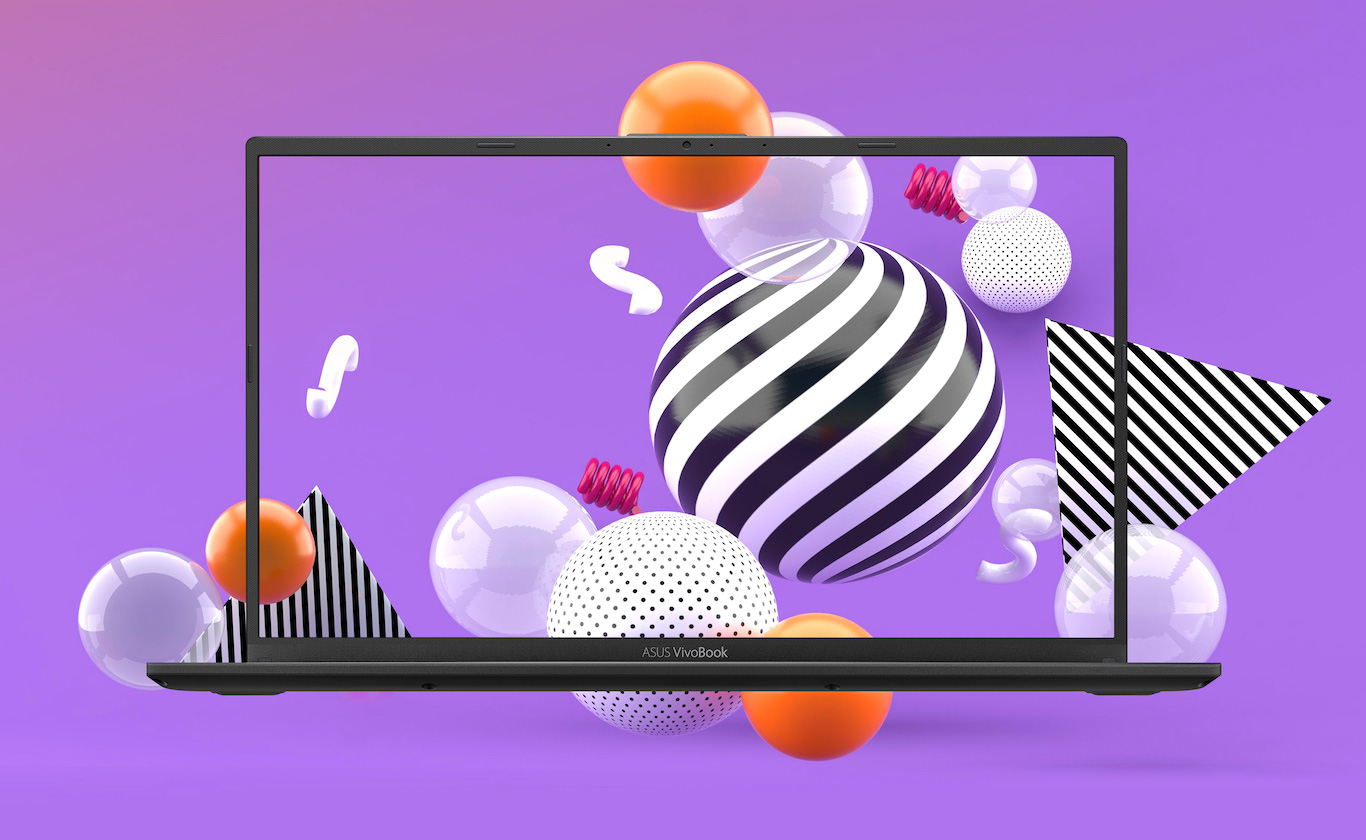 When less means more

The new frameless
four-sided NanoEdge display keeps dimensions down to a minimum, giving
VivoBook 15 a footprint thats appreciably smaller than its predecessor.
It takes up less space on your desk, leaving more room for you.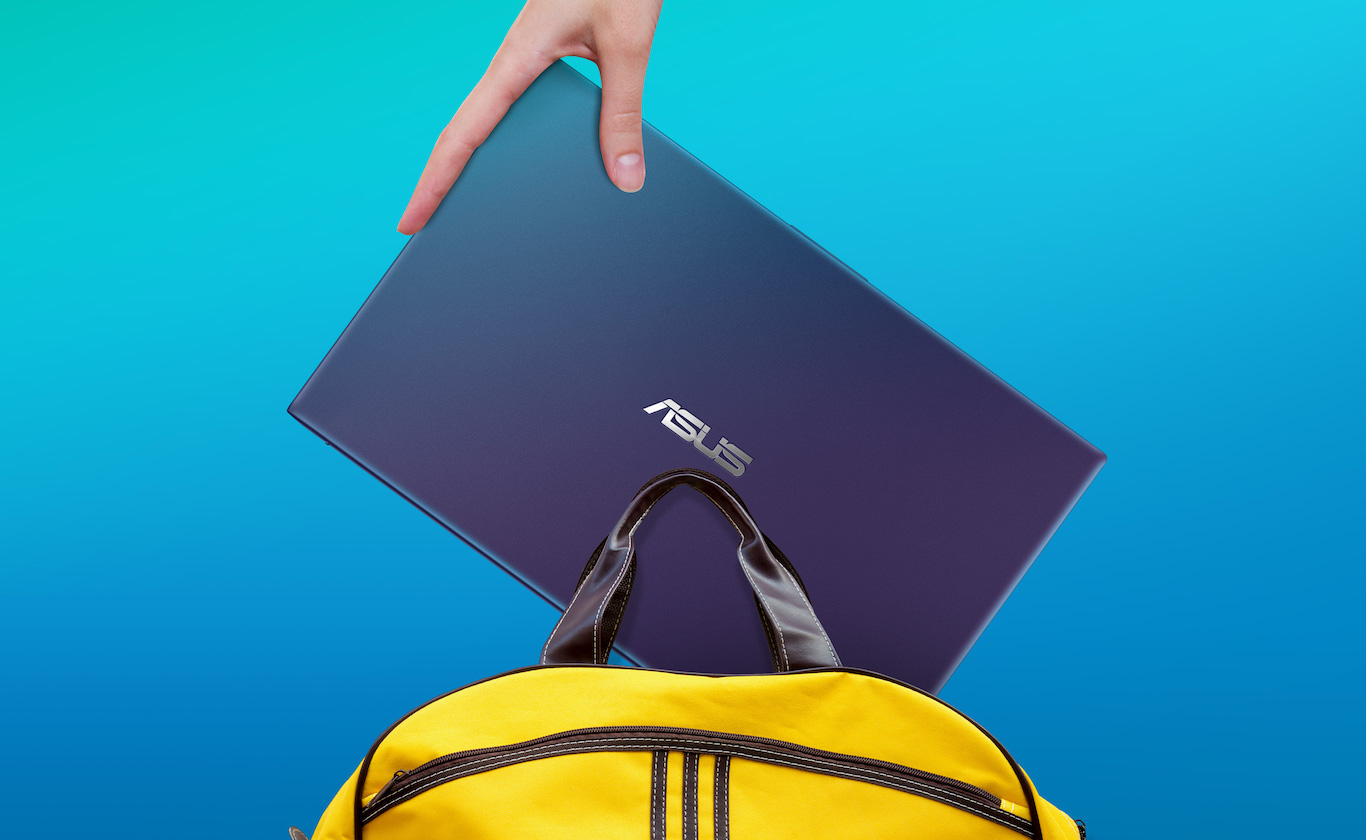 It goes where you go

Life moves fast, and youll
need a laptop that wont weigh you down. VivoBook 15 has compact,
travel-friendly dimensions and is incredibly light weight simply slip it
in your bag for true go-anywhere computing.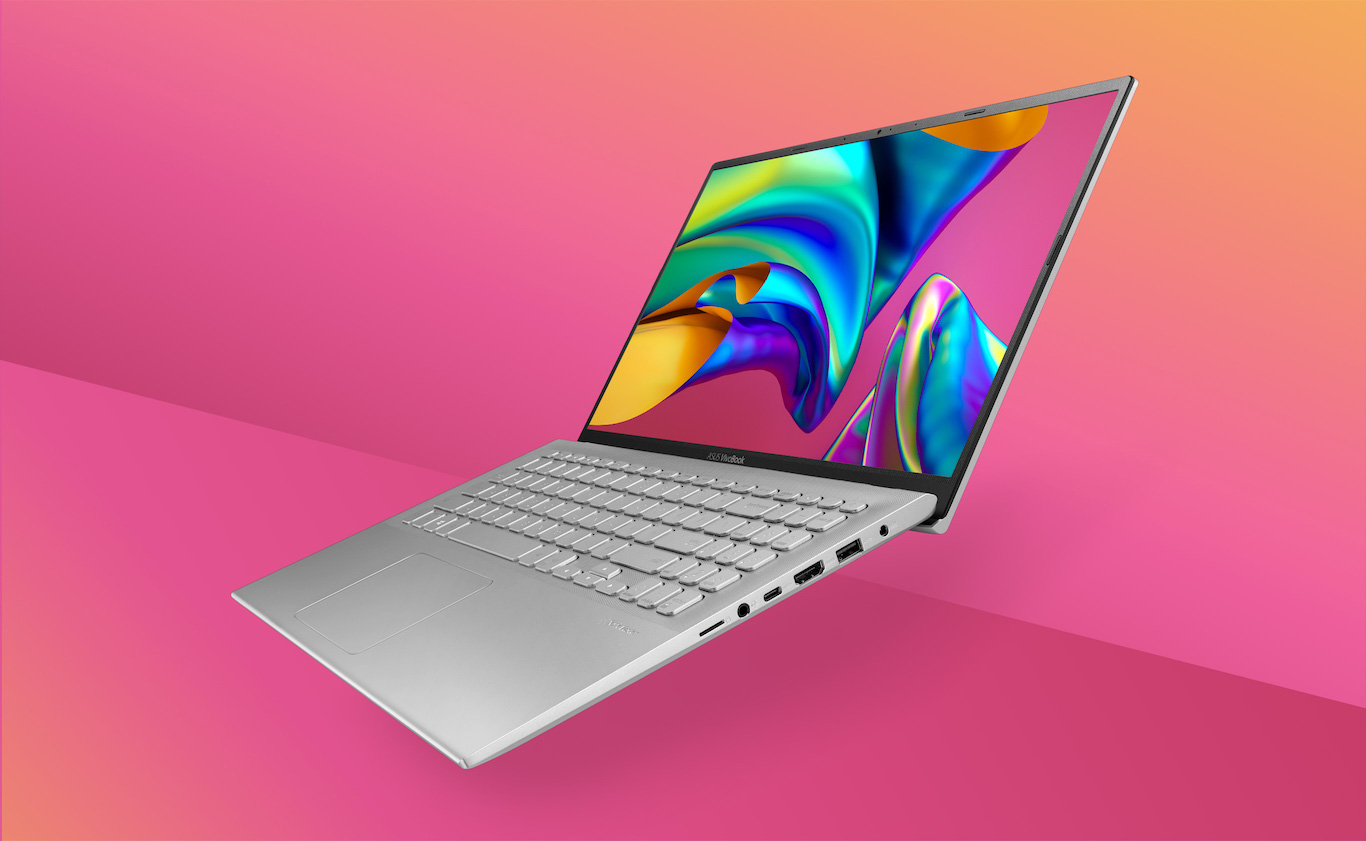 Express yourself
through colour

VivoBook 15 is available
in different finishes to suit your style. Transparent Silver provides a
sleek and sophisticated look, or go for Slate Grey for a more
understated approach. Set the trend with the uniquely iridescent Peacock
Blue: a unique option that changes colour when you look at it from
different angles. If you really want to stand out, there's Coral Crush
with its bright finish.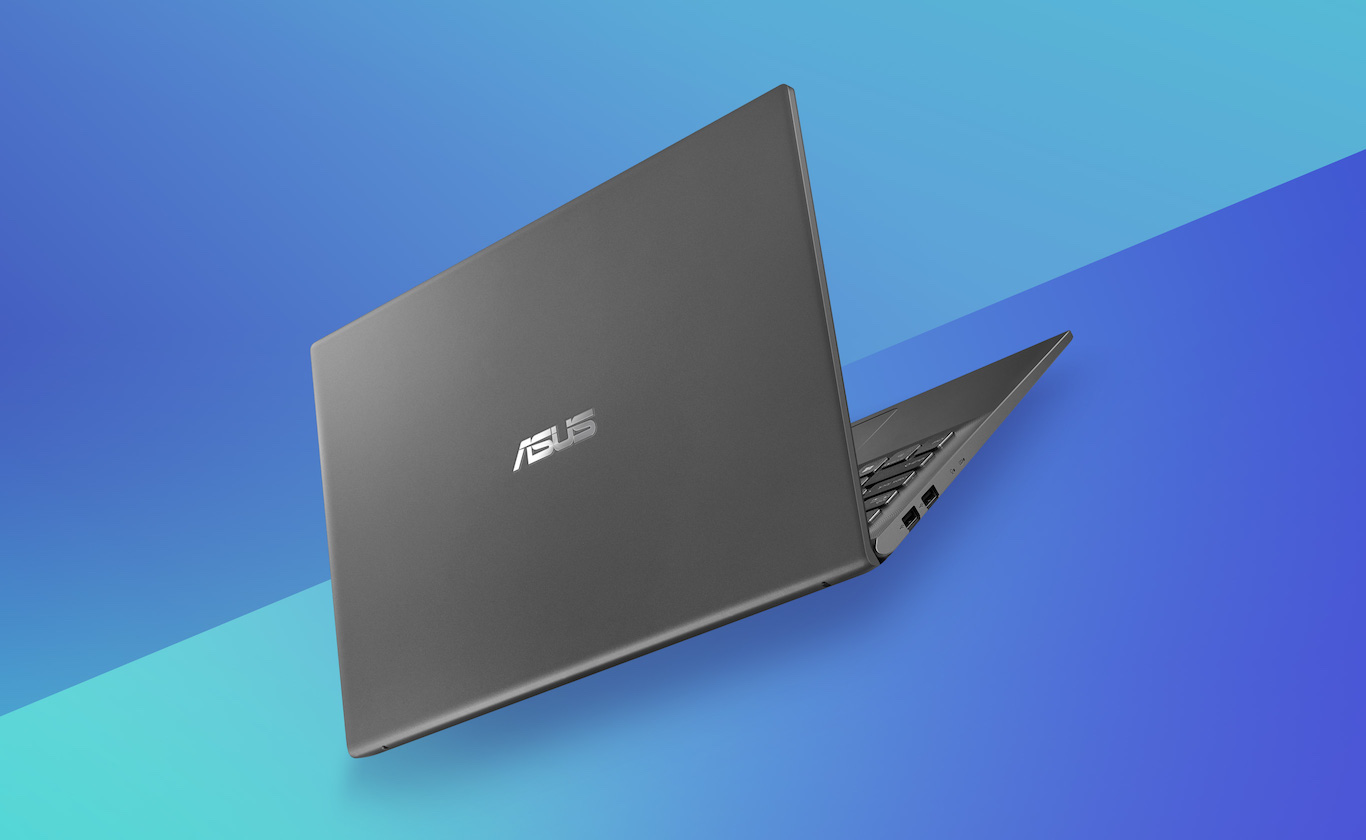 Give yourself a lift

Open up VivoBook 15 for a
world of productivity and possibilities. Its precision-engineered ErgoLift
hinge has a silky-smooth dual action that holds the display securely at
any angle, and adds a keyboard tilt to give you a perfect typing position
every time.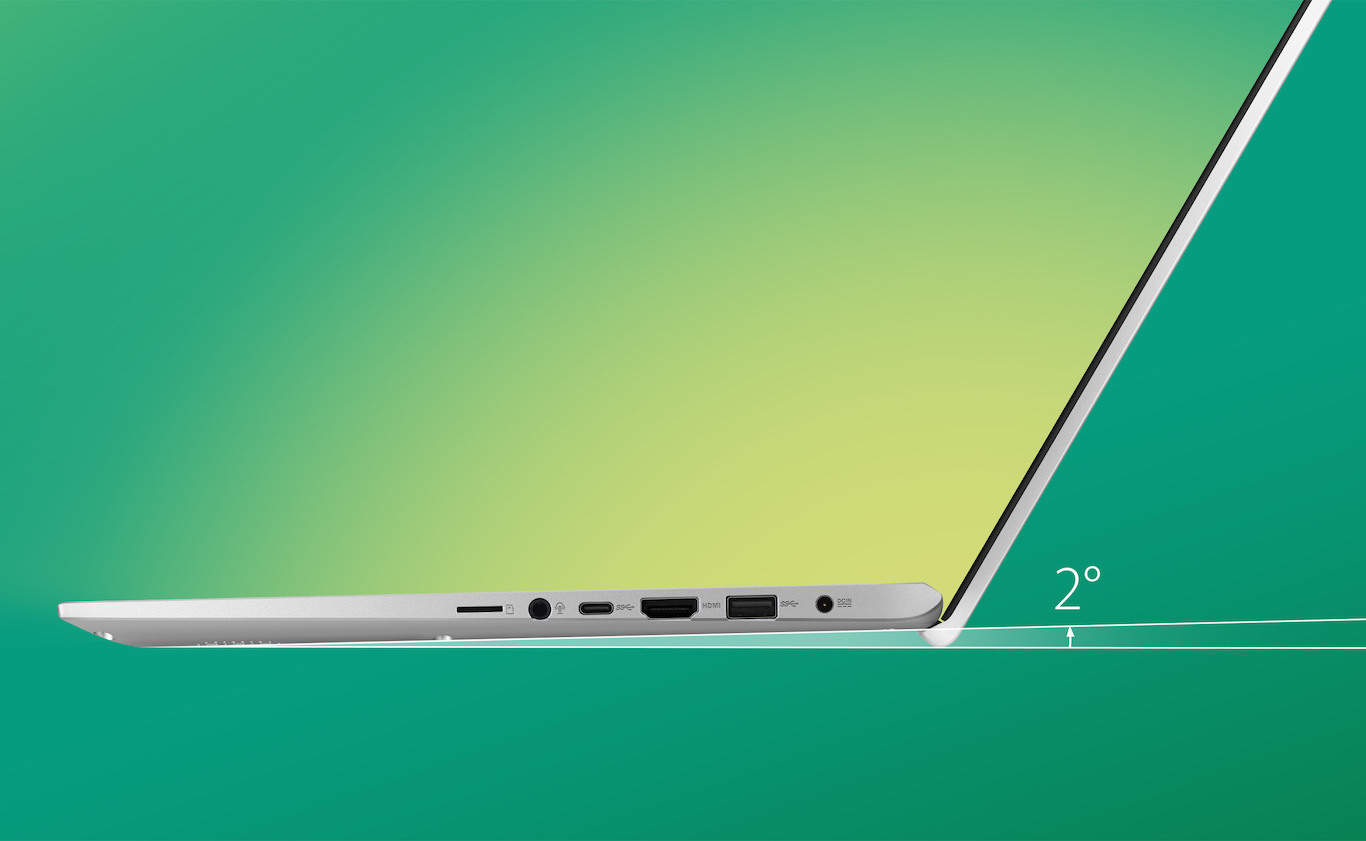 Making everything
possible

Your future is what you make
of it, and VivoBook 15 has the tools to help you every step of the way.
With Intel processors and discrete graphics at your disposal, you're ready
for what lies ahead, be it productive multitasking, multimedia editing, or
casual gaming. And with dual-band 802.11ac Wi-Fi, youll enjoy a superfast
online experience with speeds up to 867Mbps.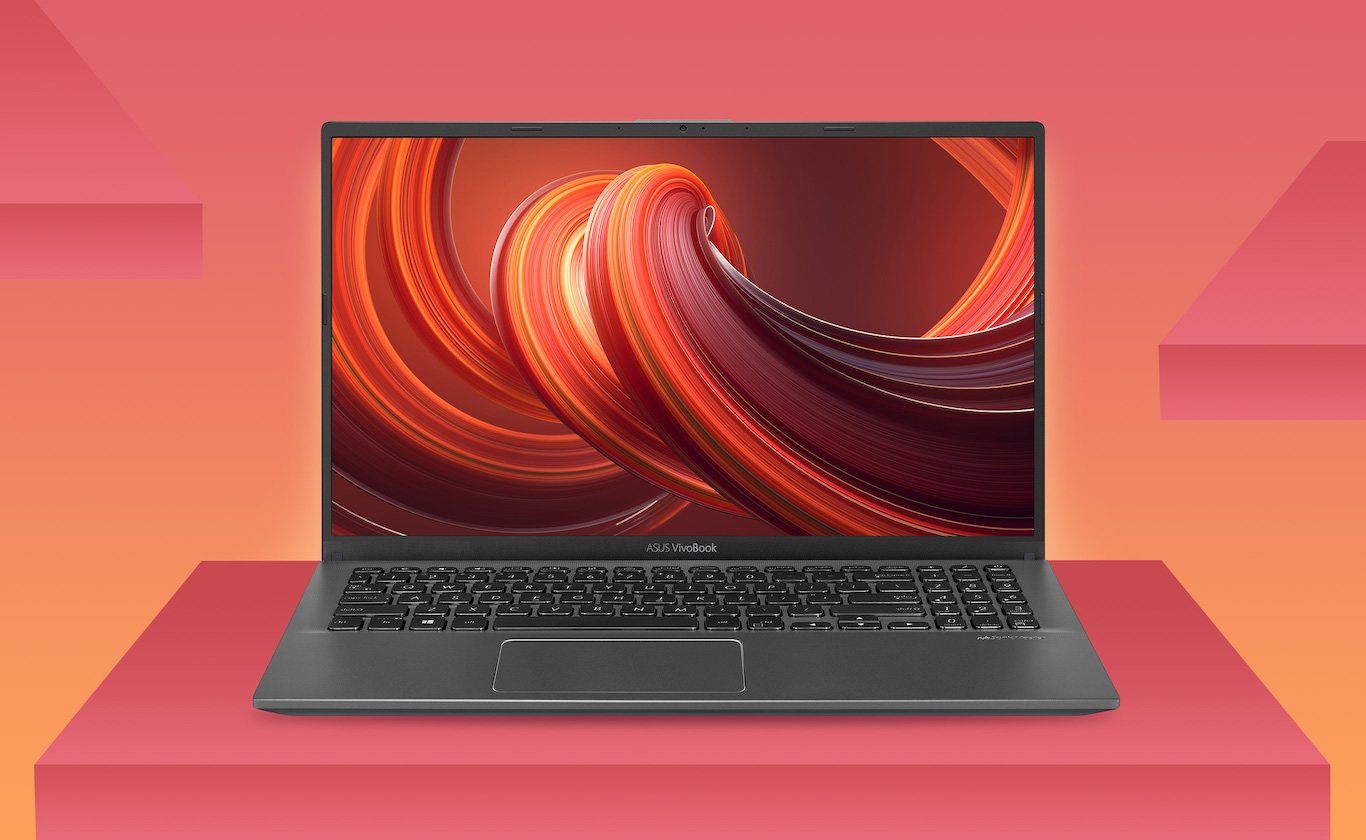 Shorter load times,
more storage space

VivoBook 15 has a
dual-storage design that gives you both superfast data performance and a
large storage capacity. Install apps on the SSD for superfast response
and app loading times, and use the HDD to store large files such as
movies, music libraries and photo albums. VivoBook 15 also features
Intel Optane memory technology, so apps load faster and multitasking
feels smoother. You'll get the best of both worlds, with SSD-like levels
of performance and the large storage space afforded by a traditional
hard drive.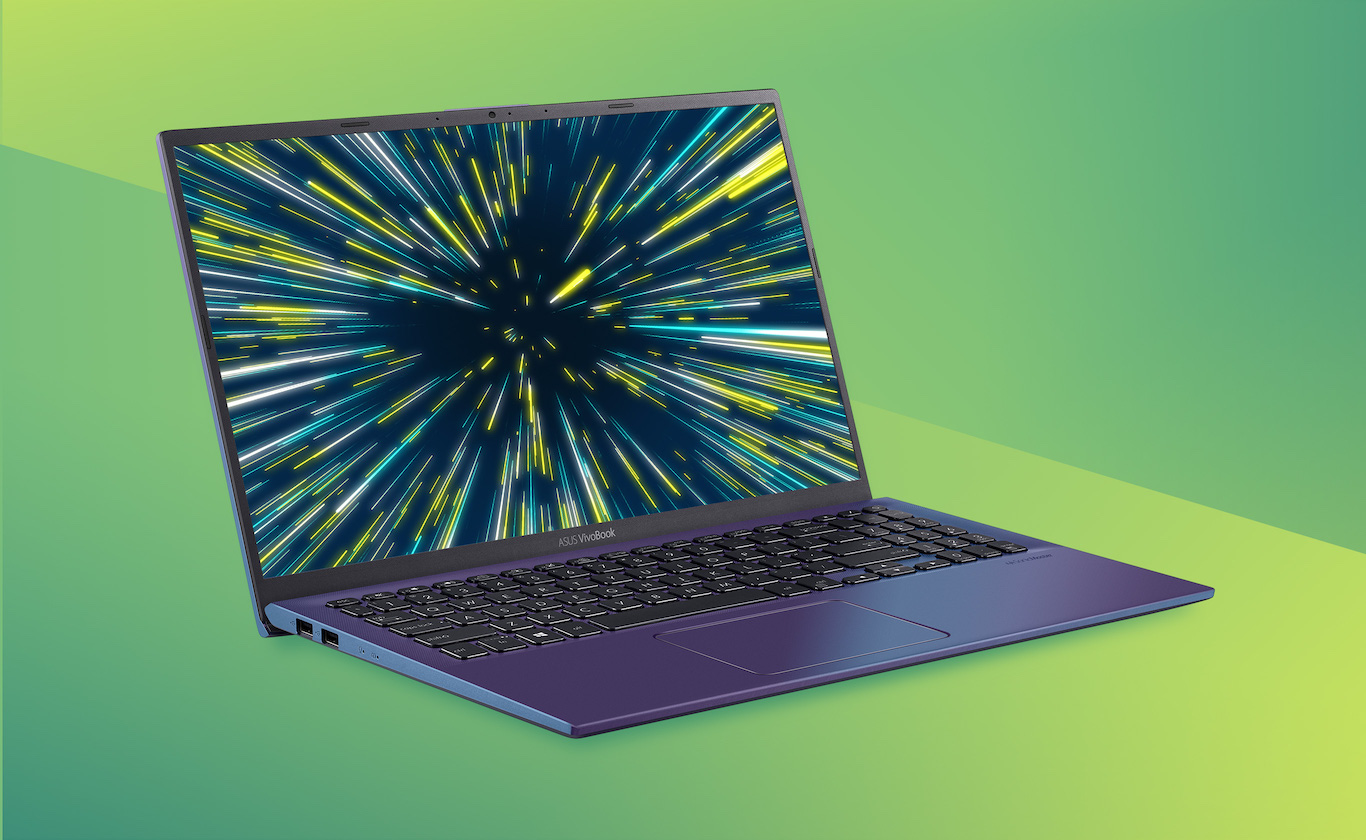 Connecting the
possibilities

VivoBook 15 is equipped
with the reversible USB Type-C(USB-C) port, featuring an any-way-up
design that makes connecting devices as easy as possible. It also
delivers data transfer speeds that are up to 10x faster than older USB
2.0 connections! There are USB 3.1 Gen 1 and USB 2.0 ports, HDMI output,
and a microSD card reader so you can easily connect all your current
peripherals, displays and projectors with zero hassle.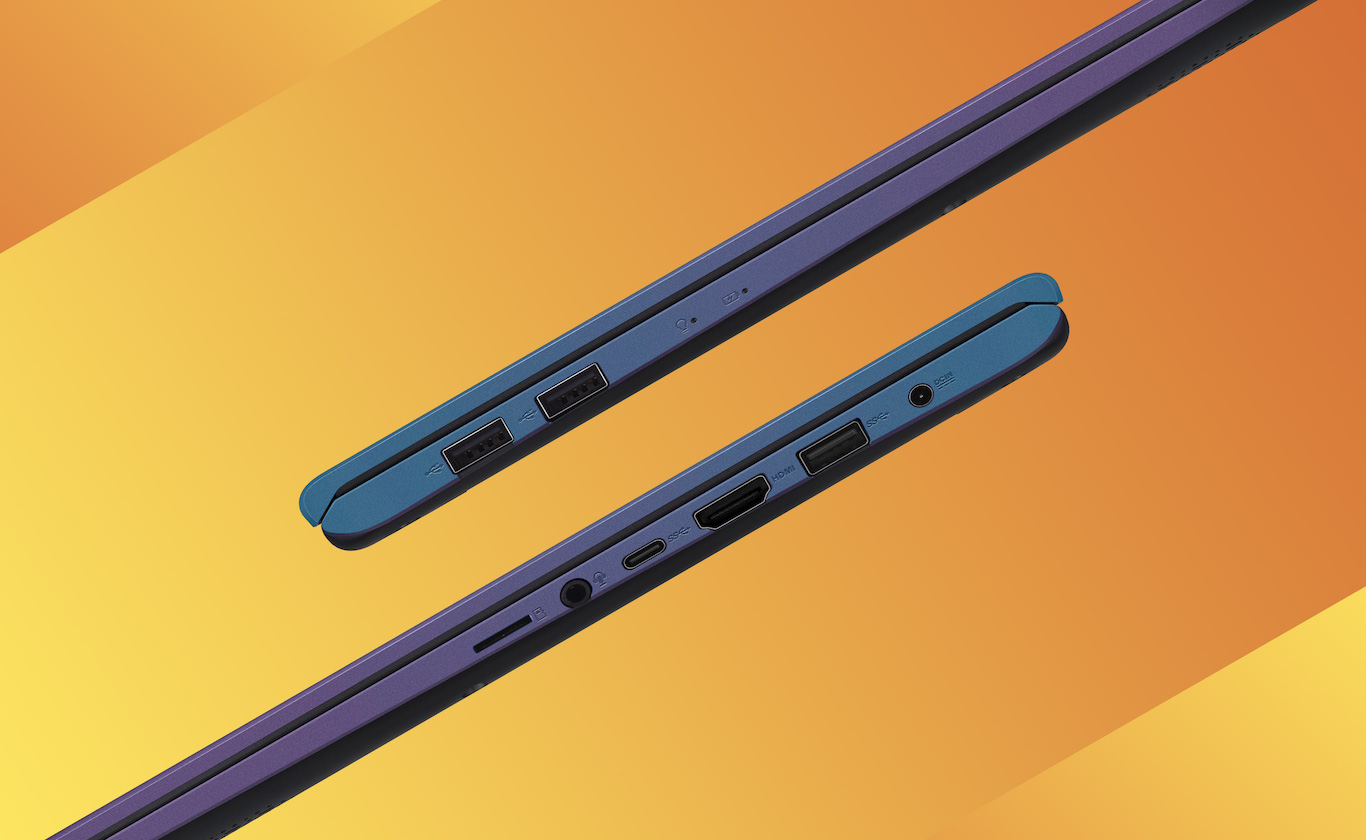 Keeping you productive,
all day long

VivoBook 15 keeps you
going for longer thanks to a high-quality lithium-polymer battery for
all-day computing. Integrated ASUS exclusive ASUS Battery Health
Charging technology helps protect your battery from overcharging, this
prolong battery lifespan and reduce the chance of damage from battery
swelling, keeping the battery in tip-top condition.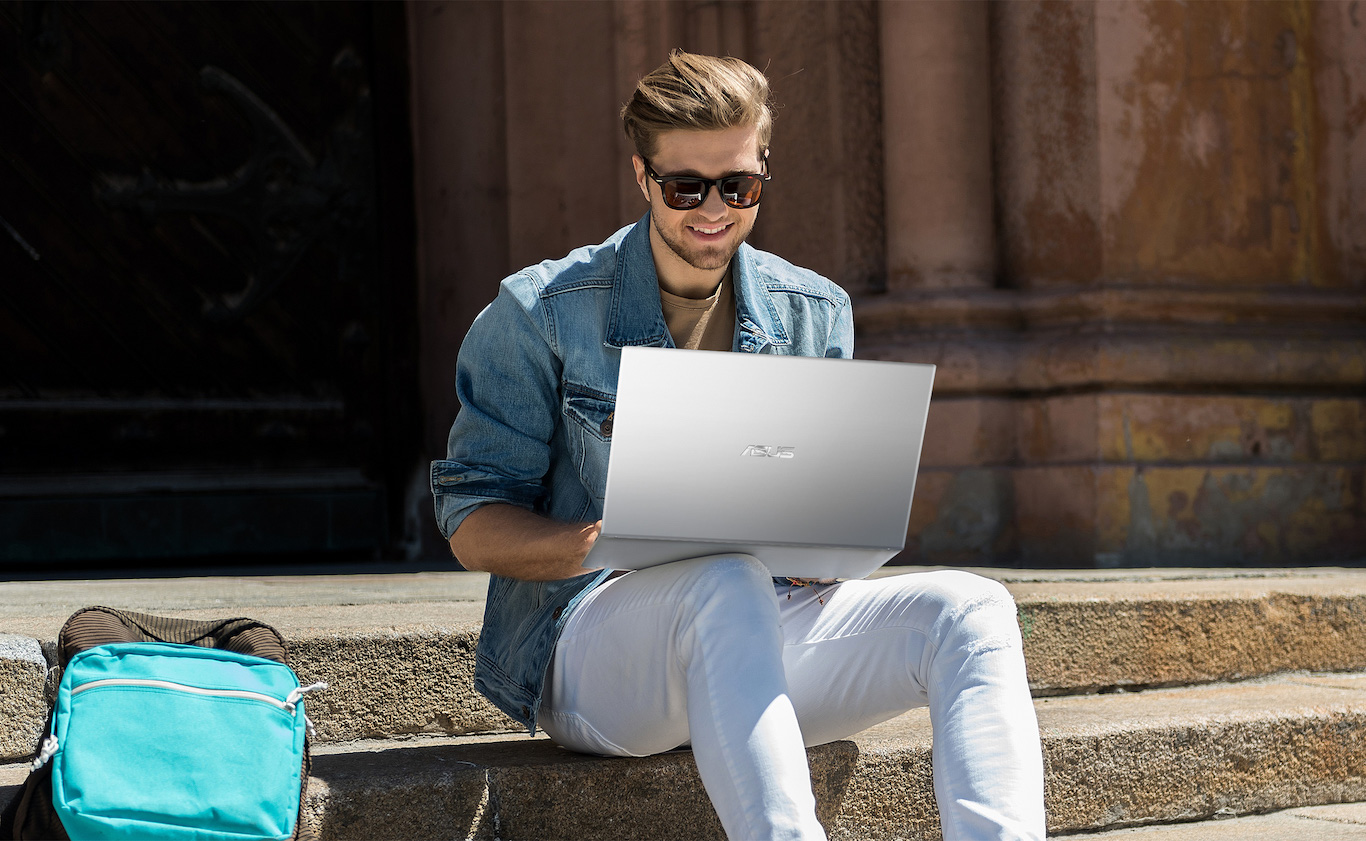 Set an inspirational
tone

ASUS SonicMaster is a
combination of hardware, software and audio tuning designed with the
goal of giving you the very best audio experience. A professional-grade
codec ensures precise audio encoding and decoding; while amplifiers,
large speakers and resonance chambers perfectly suited to VivoBook 15
ensure a powerful audio delivery and deeper bass. Additional signal
processing and tuning help refine minute details, filter noise and
improve audio clarity so you get truly immersive sound.
| | |
| --- | --- |
| Condition Status | Brand New |
| Type | Notebook/Laptop |
| Brand | ASUS |
| Product Line | VivoBook |
| Model | VivoBook 15 X512UA |
| MPN | X512UA-EJ050T |
| Screen Size | 15.6″ |
| Screen Resolution | 1920 x 1080 |
| RAM Size | 4 GB |
| SSD Capacity | 256GB SSD |
| Storage Type | SSD (Solid State Drive) |
| Processor Type | Intel Core i3 7th Gen. |
| Processor | Intel Core i3 |
| Processor Speed | 2.30GHz |
| Operating System | Windows 10 |
| Operating System Edition | Home |
| Graphics Processing Type | Integrated/On-Board Graphics |
| Primary Drive | No DVD Drive |
| Backlit Keyboard | No |
| Touchscreen | No |
| Bundle Listing | No |
| Hardware Connectivity | HDMI, USB 3.1 |
| Colour | Grey |
| Most Suitable For | Casual Computing |
| Manufacturer Warranty | 1 year |
Who are we?
Laptop Outlet was founded in 2010 and has quickly grown from humble beginnings to become one of the UK's leading retailers of the latest technology products. We are located in a large head office in Essex where we aim to operate efficiently in order to serve the needs of our ever-growing customer base.
Our goal is simply "to provide our customers with exceptional technology from the leading brands at the best prices." We are able to achieve this through the seamless integration of:
Vast experience of our management in tech retail industry
Long standing business relationships with manufacturers
A team of experts with hands-on tech knowledge
Providing great customer service
We are passionate about providing customers with the best shopping experience from the initial product search to after-sales service. Providing our customers with an invaluable shopping experience is our number one priority! Our fully trained staff are always up-to-date with the very latest technologies, even before they hit the shelves. This trait has allowed us to build a loyal and expanding customer base.
What do we sell?
We sell a variety of the tech products including laptops, desktop PCs, tablets, smartphones, printers and more. We aim to provide all the best tech gadgets at affordable prices. With our strong business relationships with leading manufacturers including ASUS, Microsoft, Toshiba, HP, Samsung, Lenovo and Acer, we are able to negotiate prices and provide you with best price on the market!
We take pride in our team of experts who ensure we always meet customer needs, so whether you're a tablet lover, a graphic designer or a gaming enthusiast, you will easily find a device which interests you in our eBay shop. The combination of our impressive range of products, competitive prices and excellent after-sales service is the fundamental reason for our growing success as one of the top technology retailers in the UK.
What do our customers say?
Customer satisfaction is at the core of our business model. We strive to be the best in the business, and we strongly believe that we cannot achieve this without the satisfaction of our customers.
If you experience any problems or have questions, our dedicated and experienced customer support team is always available to help and resolve the issue immediately.
We want all our customers to be fully satisfied with the quality of our products and customer service, both before and after purchase. This is why we offer a no-objection 30 days money back guarantee so if you are unhappy with the product or change your mind, you can return the product unused for a full refund.
Delivery
All orders placed are processed within 1-3 working days of receiving payment. Once an order has been processed customers will receive an email with tracking information. Once
dispatched, please allow up to 2 working days for delivery to take place.
We offer Free UK mainland delivery on all orders, along with other paid options for Express delivery.
Please note: All orders will only be delivered to the address that you provide during the checkout stage on eBay.
Returns
We hope you love your new purchase. However, we understand that sometimes products may need to be returned. Whether your item has developed a fault, or is damaged, or you've
simply just changed your mind, we're here to help.
Change of mind

Please note that returns due to a change of mind (e.g. remorse purchases) need to be returned within 30 days of when you receive the item. In addition, the item needs to be in its

original packaging with all contents (if applicable) for the return to be authorised.

If you wish to return your item within 30 days of purchase, due to a change of mind, please contact us via eBay messages. Our customer service team will

send you the returns address with all the necessary details which you will need to include in order to return the item.

Please note: The buyer is responsible for the return postage costs.

Item is not as described in the listing/ arrives damaged/ is malfunctioning or is missing parts

In the unlikely event that your item is not as described in the listing, arrives in damaged condition, is malfunctioning or missing something which was detailed in the listing, please

do not hesitate to contact us via eBay messages.

Please contact our customer service team via eBay messages within 7 days of your purchase to inform us about any problems related to your purchase. Our

customer service team will provide you with detailed information regarding how to return your item for a refund.

Please note: The buyer would be required to keep proof of postage when returning the item/s.

Refunds

As soon as we receive your item back at our premises, we will inspect it and allocate your details for a refund.

We aim to complete your refund within 48 hours of receiving your parcel. However, during busy periods we may experience backlog in processing your refund, nonetheless we will

always refund you within 6 working days of receiving the returned item, as per eBay managed returns regulations.